2. Give thanks to the Lord with the harp! Sing to him to the accompaniment of a ten-stringed instrument! 3. Sing him a new song! Play skillfully as you shout out your praises to him!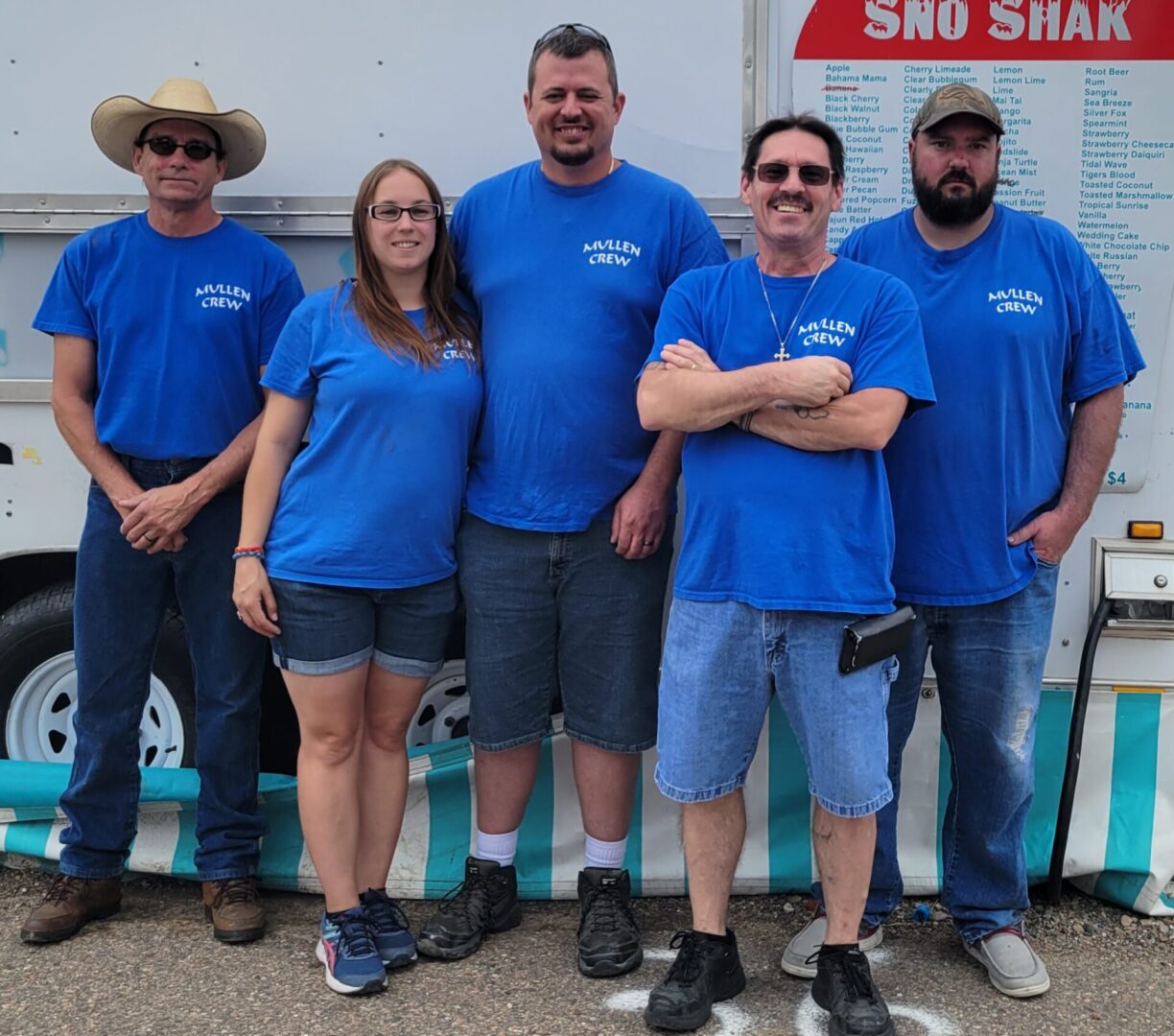 Pedal Steel Guitar Sellers
in Flagler, Colorado
Welcome
There's much to see here. So, take your time, look around, and learn all there is to know about us. We hope you enjoy our site and take a moment to drop us a line. Please let us know if you cannot find what you are looking for.
Del Mullen grew up on a cattle ranch in eastern Colorado. He came from a very musical family, spending as much time as possible listening to country music and the Grand Ole Opry. Del began strumming a guitar at 6, and he later started playing lead guitar for dances and special occasions. After moving to Denver in the early 60s, Del took an interest in playing the steel guitar.
He decided to build his guitar for his personal use. He took his experience in machining, research, and development and applied this to the Mullen Pedal Steel Guitar. His professional career as a pedal steel guitarist began to launch (backing up Reba McIntyre, Leona Williams, Kenny Price, The Hagger Twins, Wanda Jackson, and working shows with Ernest Tubb), so he made the efforts to build a superior pedal steel guitar. Del is still playing professionally. He appears at Scotty's International Steel Guitar Convention and many other steel guitar shows and seminars. Del has become an established steel guitarist and is famous for the "Mullen Pedal Steel Guitar."
Lorie L Wood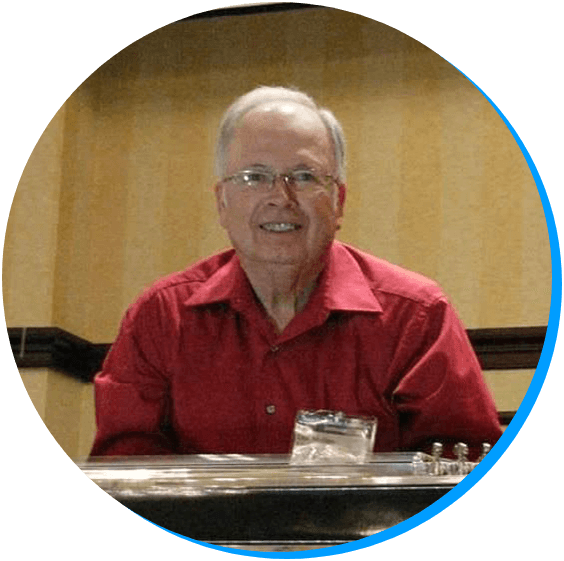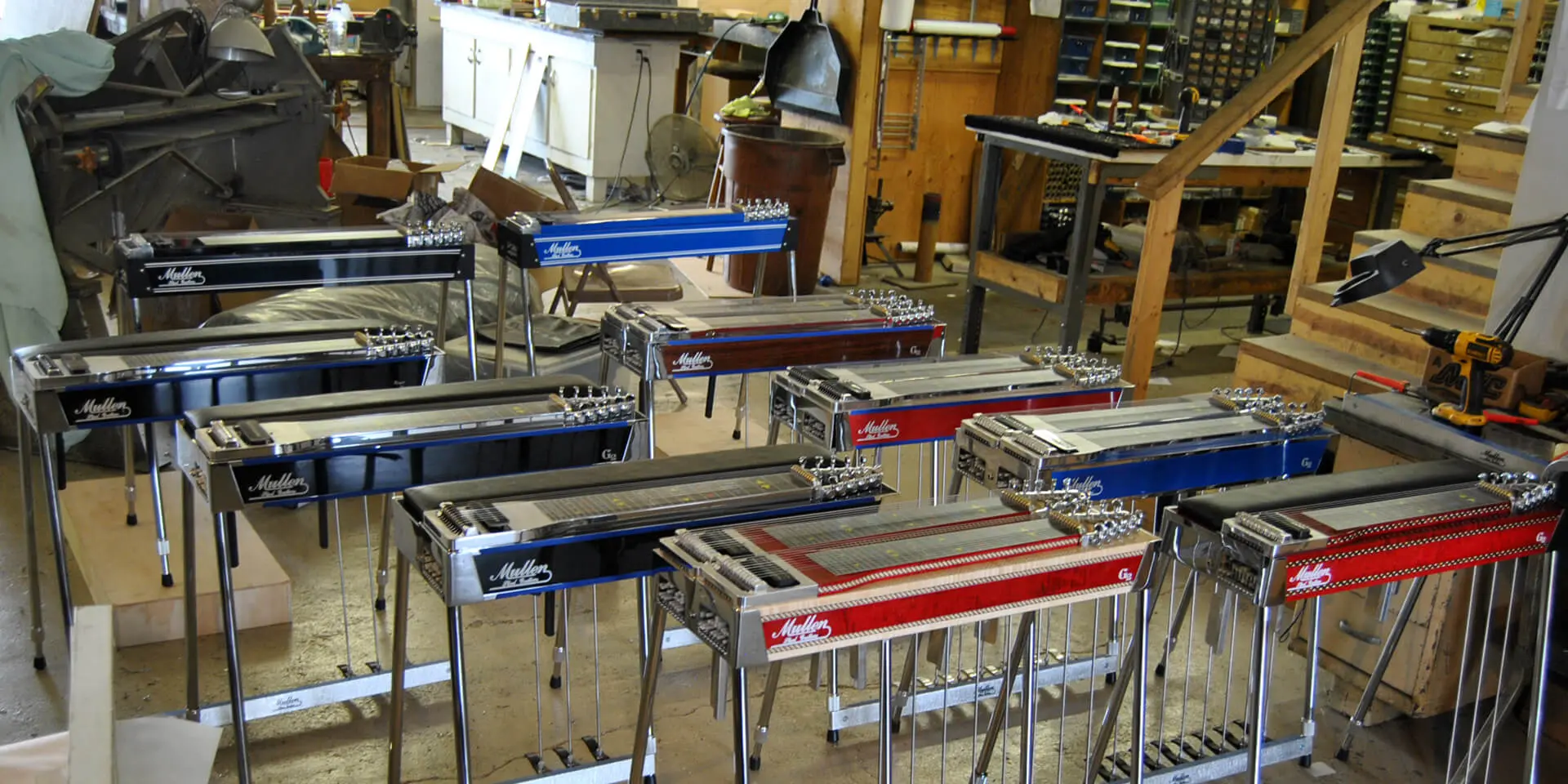 Variety of
Musical Instruments
We build three different models within these models: the S-10, SD-10, S-12, SD-12, D-10, and D-12.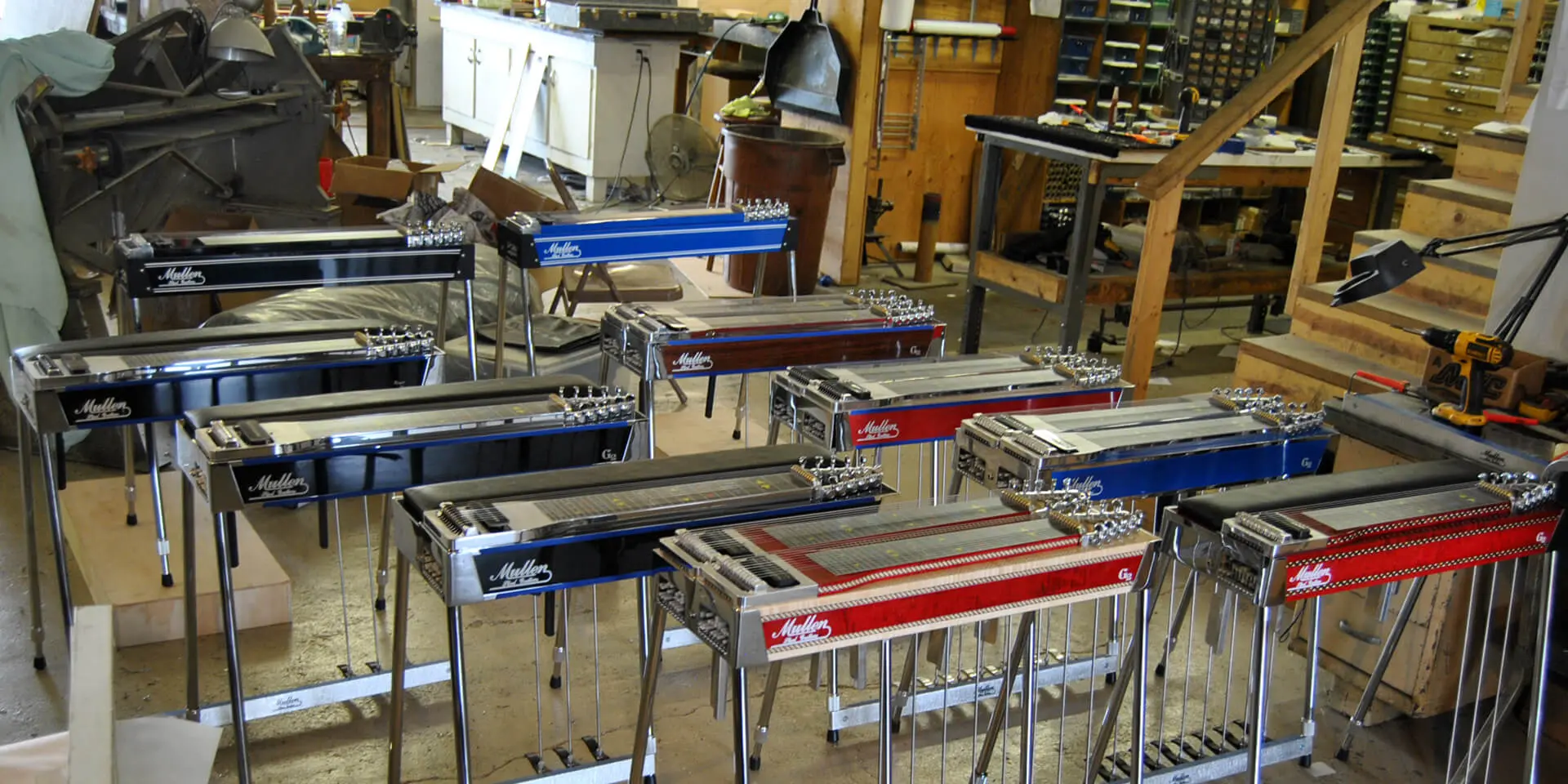 Here at Mullen, you're family, and we treat you like family. We strive to provide the best customer service and are always here for you.
Our Crew is dedicated to you.